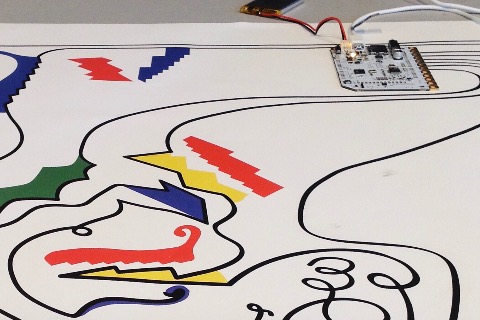 Stavros Niarchos Foundation Cultural Center, Athens, Greece 2015
This poster is a visual and tactile representation of J. S. Bach, Fugue No. 2 in C minor (BWV 847), as conceived and performed by 13 young musicians from Ilion Music High School (Athens, Greece). The visual themes—their shapes and color—follow the musical material as developed throughout the entire fugue and are explained in a "map-key" that has been created by the musicians. The sound files with the fugue themes are activated through touch. The materials used include electric paint, an arduino board and tactile conductive surfaces.
Project Curators: Fotis Flevotomos and Fotis Sagonas in collaboration with Irini Pitaraki.